Summertime needs for your dog, some you may know and some you will be surprised about!  Caring for your fur friend when temperatures soar can be tricky. Whether you are headed to the beach, mountains or even around the block, here are some great summer must-haves for Fido and Fifi:
1. Never Walk Alone Dog Water Bottle
A necessity for DOG MOMS and DADS on dog walks, road trips or beach days! This water bottle for dogs is mess free and fun for dogs to use. They can easily lap up water from the roller ball tip or unscrew the top for a bowl on-the-go! $16.99 each, available here.
2. Keep 'Em Cool
A cooling dog collar keeps your dog cool and comfortable. A simple, yet effective way to aid in cooling relief. Available here from $18.99
3. Doggy Sunscreen
Wipes, spray and a sunstick will keep your dog protected from the sun's harmful rays. Instant sun protection for ears, nose and muzzles!  Available here from $5.99
4. The Dog "Float Coat"
Whether you are headed to the lake, river or beach, keep your dog buoyant and safe with his own doggy life jacket. Starting at $79.95 here
5. Dog Boots
Not just for snow and ice!  Dog boots will protect your dog's sensitive paw pads from the hot cement and ruff terrain – Starting at $28.00 here
6. Doggles
Stylish doggy sunglasses are perfect for the hot summer sun with 100% UV protection. From $20.89 available here
7. Doggy Sun Shirt
Get extra UV protection for your pup while looking "so FETCH" while wearing your tropical tee!  Available for as low as $19.00

8. Paw Soother
When you play hard in the summer sun, you will need some after care.  Get the Paw Soother that deeply heals, moisturizes, and nourishes your pup's skin, making paws smooth and healthy. Available from $13.95
9. Pet Pool
Invite Max and Marley to hop in and have a splash party in your very own backyard!  Available for $49.95 here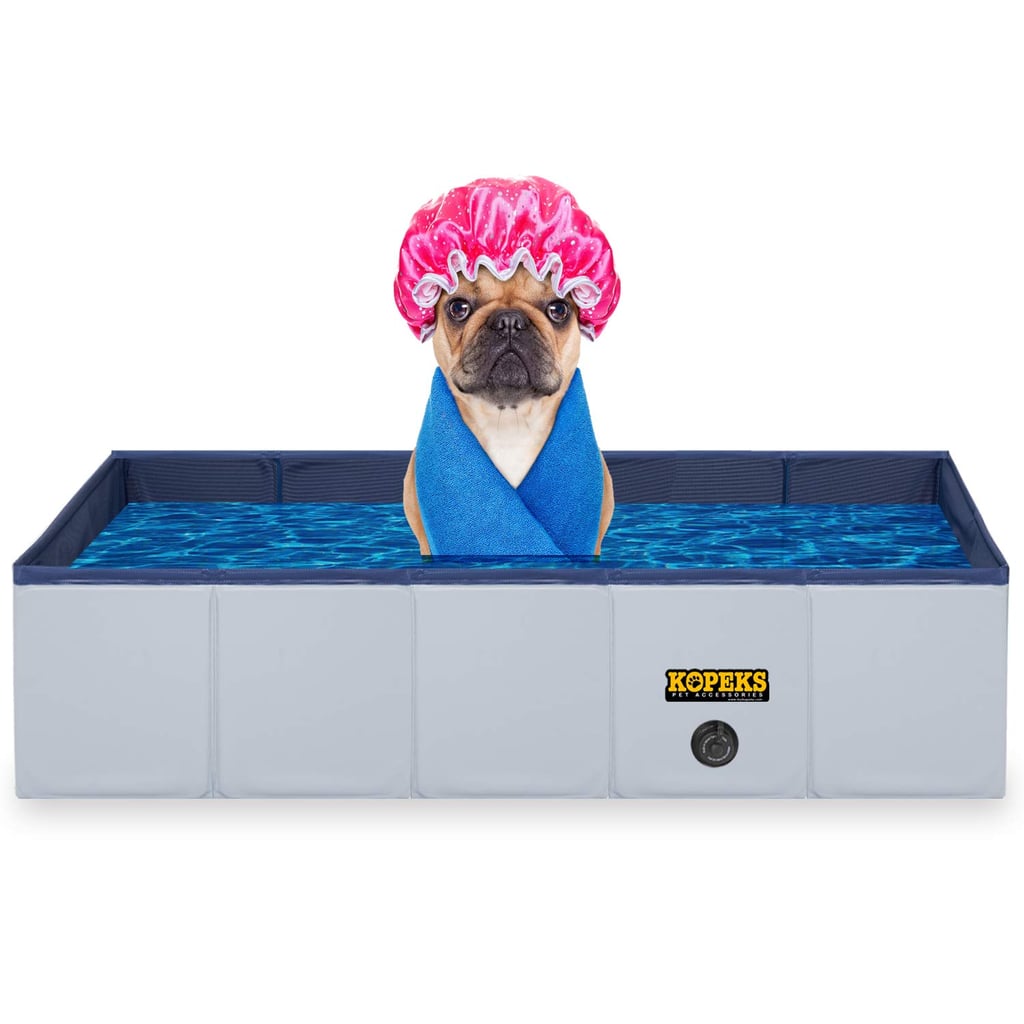 10. Dog Visor
Fashionable and fun!  A protective dog hat for the most swaggiest of dogs! – $12.00 available here
Let's see your bikini bods of your four-legged friends!  Share a photo with us on Instagram and tag @dogisgood.