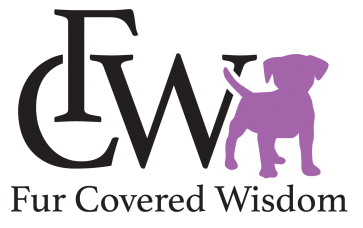 Did you close out your 2018 chapter like you wanted to? If not, I'm here to help you rock 2019!
Are you ready for a little "mutt motivation" to kick your year in gear? Unleash your potential, rediscover your "instinctive drive", dig up joy again, and prepare to fetch a year and life worth barking about with a little help and guidance from your dog(s)!
The relationship we have with our dog(s) is one of the most unique bonds we will ever experience. You and I both know - we feel different when we are around our dogs. They create an experience in our lives that is simply unforgettable. When the student is ready to learn, the teacher will appear. It does not matter where you are in your life... you may feel stuck, unhappy, unhealthy or you may be soaring forward and feel good- but know you are capable of more. Wherever you are on your journey- your dog is ready to guide you. This is YOUR moment to go from ordinary to extraordinary and Dog will be there every step of the way.

The is the year you commit to YOU... in the same way you commit to and love your dog!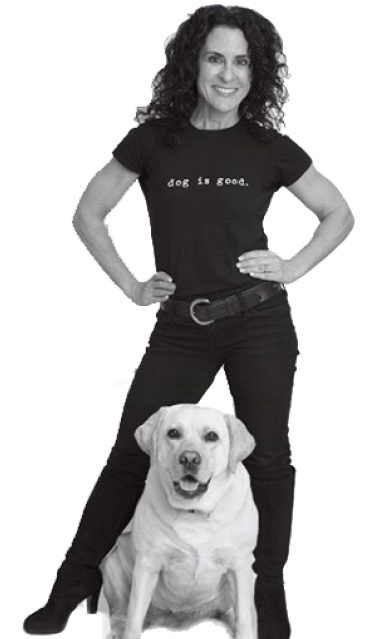 What is

Fur Covered Wisdom?
Find your pack of inspiring women who all have one thing in common - their LOVE for Dog!

The Fur Covered Wisdom Community is all about bringing together like-minded women to learn, share, support each other and have fun! You might even find your new best friend!

There is significant power in the dog- human bond. The positive benefits that each have on the other is undeniable. In a time when technology has made our lives easier and social media has us instantly connected with others, we face the reality that we are more disconnected from ourselves, and each other, than ever before. Get the tools, insights and inspiration you need to UNLEASH YOUR POTENTIAL!

Rediscover your instinctive drive- your authentic being and the gifts you were meant to share with the world. Experience renewed energy, a sense of peace, happiness, and confidence. Gain clarity and become focused on the things that serve your soul and align with your purpose- your instinctive drive.

The chances of your particular dog(s) coming into your life are one in a million. You have committed to them and given them a spectacular life- filled with love. Behind the veil of worry, fear, anxiety, and doubt, they see possibility and will change the way you see the world so you can embrace the gift of your life this year and always. You would NEVER let your dog down, so commit to yourself this year. The results will be remarkable.
Fur Covered Wisdom

Member Rate
Full access membership

Month-to-Month Plan

Gila Kurtz is a serial entrepreneur who found her deepest passion in working with dogs and their people. She is the co-founder and co-owner of Dog Is Good, a lifestyle brand for dog lovers. The company creates products to celebrate and "share the unique joy one feels living life with Dog." Gila is the best-selling author of Fur Covered Wisdom: A Dog Can Change the Way You See the World. She is a master of "Bliss-ipline," loves her active lifestyle and is passionate about helping others fetch a life worth barking about!

"I've been able to go at my own pace being as open as I want and not feeling stressed if I can't do something. I've gained insight on some super simple things that were blocking me from making cleaning a path to what would work in my life and just small changes made big impacts. That will follow me well after we are done it seems so simple but it just took a little guidance. Gila I think your ability to inspire people sets you apart from others. I loved all of it and I'm so thankful for the very first time I ever clicked on Fur Covered Wisdom!"
"I have so enjoyed this - it's really gotten me to stop and think how I can look at situations differently. And how I can react about things. I've worked with dogs for years and years and it's never occurred to me before to "think" like my dog. The importance of keeping my eye on the prize and not getting bogged down by all the "stuff" that gets in the way. And also...full out giving of love and affection. And taking time for myself. I really, really enjoyed this!!!
What are you waiting for?
You'd do anything for your dog, so why not commit to yourself in the same way?
Have questions? Drop us a line and we'll be happy to answer them!
Frequently Asked Questions
We're so happy you want to join us! Click the link below to fill in our application form and tell us a bit more about yourself. We'll review your applications and add you to our community!
Is there a contract or minimum commitment?
We offer our membership on a month-to-month plan so you have the flexibility to join and pause your membership at any time. You will be billed on the same day that you sign up each month. If you have any questions, please reach out to [email protected]